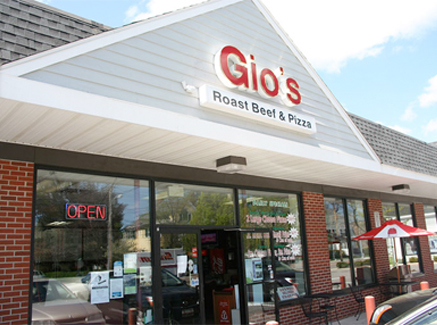 Welcome to
Gio's Roast Beef, Pizza & Subs!
Gio's has been proudly serving our famous roast beef, pizza and chicken kabobs for 25 years. As a family-oriented restaurant, Gio's specializes in pizza and roast beef but also serves a wide selection of delicious meal options including hot and cold subs, pasta and dinners.
At Gio's you'll enjoy homemade food prepared with the freshest ingredients available. We offer quick service and delivery at affordable prices for dining in, take-out and delivery. And don't forget to check out our daily specials!
Visit us now and see why our regular customers keep coming back. We look forward to serving you.